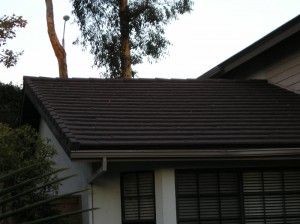 From New England to the Deep South, and from the Pacific Northwest to the Florida Panhandle, homeowners are discovering the advantages of metal roofing. Metal roofing has emerged as a popular roofing material in many regions. It can give your home a distinctive. In addition, a metal roof is low-maintenance and durable, which is why metal roofing is a sound investment.
If a roof repair or roof replacement is in your future, consider a metal roof. The advantages are significant, and your investment has an immediate impact.
The Costs of Metal Roofing: A Sound Investment
Like any home improvement project, installing a metal roof is an investment. Unlike lots of home improvements, however, adding a metal roof is an investment that yields significant returns:
A metal roof in a home improvement investment that increases your home's value immediately and holds its value over time.
A typical roof replacement cycle is 12-17 years – more or less, depending on your roof materials, weather conditions, proper maintenance, and other factors. But the life expectancy of metal roofing is longer than many traditional roofing materials, which means you can save money on re-roofing costs.
A metal roof will also save you money on your home energy bills by improving your home's energy efficiency.
A metal roof is also an affordable alternative to costly, messy temporary roofing products. It's a classic "invest in quality" home improvement.
Advantages of a Metal Roof System
Metal roofing stands strong against some of Mother Nature's most brutal elements, which can cause wear and tear on other roof systems. Benefits of metal roofing include:
Mold-resistance and mildew-resistance
Resistance to insects, rotting, and fire
Available in many materials, including copper and aluminum.
Lighter-weight material = less structural support required
Quick, easy installation compared to shingles or tiles
Adaptable to your home's style
Saves on energy costs
Metal Roofing Can Reduce Your Energy Costs
With many metal roofing systems, you have the option of advanced heat barrier coating. These specially-designed coatings contain pigments that reflect the sun's rays, keeping your home or building cooler in the summer. The reflective coating will also speed the melting of snow or ice on your roof during winter months. Many homeowners have saved as much as 20% on their energy bills after adding a metal roof.
American Custom Contractors is a home improvement contractor specializing in roof repair and roof replacement in Northern Virginia, Maryland, and Washington, D.C.