What They Don't Tell You About Billings Metal Buildings
If you need extra storage space, a new building to expand your business, or a simple barn to store your farm equipment, you can go the traditional route of calling a contractor or do it yourself by building with wood, nails, and glue. But if you've ever thought to yourself, "There must be an easier way," you would be right.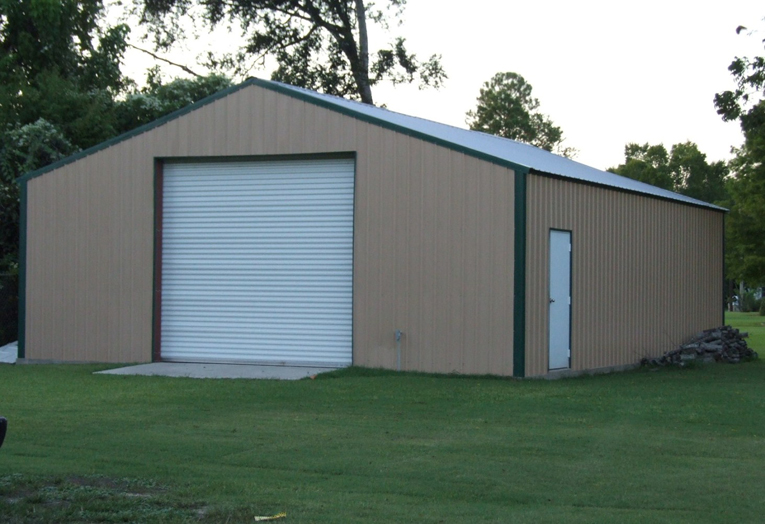 You may not get the answers from contractors, but you can learn all the benefits of Billings metal buildings from experienced suppliers.
Metal Buildings Last a Long Time
For a traditional wood structure, there's going to be a lot of maintenance and repair work to keep the building up and running over the years. A close eye is needed to monitor the wooden structure for signs of dry rot, termite infestations, cracks and fissures in the roof, not to mention the tasks of regularly painting it to help resist the effects of weather. That adds up to a lot of upkeep costs over the life of the building.
But with a metal building, the chores of maintenance virtually end in one fell swoop. Metal doesn't rot, termites can't eat it, weather conditions don't affect the structural integrity of the building, and metal roofs and buildings may last a lifetime.
Contact us now
Call now or fill out the box below
Using Metal For Buildings is "Green"
If you are environmentally concerned or wish to use sustainable resources for your building, whether it's big or small, the obvious choice is to try to stay away from wood products as much as possible.
Steel, it may be surprising to know, is considered a renewable resource. Most metal buildings built with steel are comprised of about 88 percent recycled steel. In addition, there may be possible tax breaks for using steel in your next building project because the government recognizes this material as sustainable.
Metal Buildings Look Good
There's an old concept still floating around that metal buildings are ugly or dated looking. This may have been true in the past, but modern metal buildings come in every style imaginable for virtually any purpose.
Long gone are the days of gray metal panels without any distinct designs or window elements. Today's metal buildings come in an array of long-lasting painted colors, different door and window styles, and options to make your metal building look clean and distinctive.
Metal Buildings Are Pre-Fabricated
Think of a metal building kit as a huge erector set – the kind of toy that was popular several decades ago and are still sold in toy stores today. In a similar manner, metal building parts are pre-fabricated and and pre-drilled and are designed to fit together easily .
If a metal building in Billings sounds like a good idea, call Metals Direct for more information today.