Metal Roofing Can Offer a Great Aesthetic to Your Office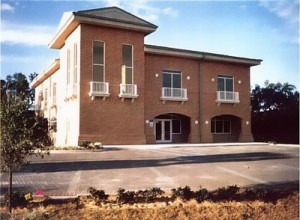 Not only do these metal roofing sheets affect aesthetics but depending on the material or coating you select while installing the metal roof; you can get less or more years of service from these roofing sheets. Beneath are some metal roofing sheets options explained.
Galvanized Metal Roofing
When installing metal roofing sheets with galvanized finish; you are selecting a mild steel substrate; with an electro-galvanized finish. It means that the metal roofing sheets is covered with a thin film of zinc which is joined to the metal sheeting.
Appropriate for installing metal roofing sheets which is not nearby the coast, this choice does not fit well under industrial or marine conditions, therefore avoid this roofing option if you are living nearby the sea or in an urban region with lot of pollution!
Zincalume Metal Roofing
A lot like galvanized sheeting; zincalume coating is mix of aluminum and zinc, merged to a very mild steel substrate. This kind of coating suits much suitably under tough industrial and marine conditions and several manufacturers provide an extended warranty on the metal roof sheeting.
Aluminum Metal Roofing
Aluminum roofing sheeting is very costly but as it is nonferrous; rust is definitely not a problem. For residential roofing requirement where a long lifespan is a necessity or for even industrial or commercial usage this is a right choice, if this type of metal roofing sheets can be afforded.
Other Metals
Few metal roofing sheets manufacturers would be prepared to work on special orders; based on huge quantities, in metals type such as copper. The rate is generally higher but these additional metals can produce an exclusive visual appeal and may provide superior corrosion resistance. Check with your supplier as to if they provide any unique metals.
Color Coatings
While you can select for plain zincalume, galvanized or aluminum roofing sheets, you may choose, when installing metal roofing sheets to go for pre-coated choices.
These pre-coatings are merged to the coated base metal by means of a heat process; very like to powder coating. Metal roofing sheets colors differ from one supplier to another, but there are large varieties. Not only do they offer a great aesthetic, these metal roofing sheets colors are normally guaranteed for particular time, if the metal roofing sheets installation instructions given by the roofing manufacturer are followed.
When installing metal roofing sheets it is useful to speak with the manufacturers or roofing professional to find out on ways to install a metal roof properly.