Metal Roofing: Why It's Worth Doing the Switch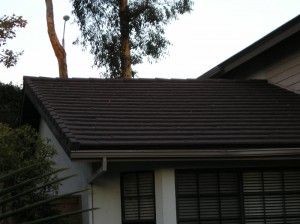 The roof is one of the most important parts of the home. Not only does it provide coverage to the property, it also protects the occupants against different elements. If you're building a new house or planning to replace your old roof, keep in mind that your choice of roofing material will have a huge impact not only on the appearance of your home, but its performance during extreme weather conditions. Hence, it's vital to pick a reliable roofing system.
Among the sea of choices available, metal roofs remain as the most popular among homeowners and builders alike. In fact, during the last decades, metal roofs are being put on homes in a number that is increasing faster than any other type of roofing material. Nonetheless, a whole new genre of metal roofs have entered the market to address such growing needs. This surge in popularity can be credited to the numerous benefits that metal roofing can provide, which you can enjoy yourself should you switch to metal roofs. Below are some of them.
Lightweight and Easy to Install
Metal roofs are lighter compared to other roofing materials. While concrete tiles can weight up to 900 pounds per square, most metal roofing varieties weight anywhere from 50 to 150 pounds per square. Likewise, as most metal roofs are manufactured in sheets they can be installed with great ease, with some systems easily integrated over existing roofs.
Attractive and Versatile
In the past, metal roofs were only available in rolled-formed and vertical panels, limiting their use in farm houses. Today, however, with improvements in manufacturing technology, metal roofs are no longer relegated to just farm buildings. They now come in a wide variety of styles, textures, designs and colors, making them suitable for residential use. You may even find metal roofs designed to mimic the appearance of ceramic tiles.
Long Lasting and Provide Great Protection for Homes
Metal roofs are widely acknowledged for their durability. In fact, they are proven to last 2 to 3 times longer compared to other roofing materials, and are not likely to crack, rot, crumble, break or burn. When properly installed, metal roofs are capable of withstanding adverse climatic conditions, including hail, strong winds and hurricanes. They are also impervious against molds, pest and algae and do not contribute to the spread of fire between buildings.
Cost and Energy Efficient
Traditional roofing materials readily absorb solar heat, heating up the attic especially during mid-day. Contrary to this, metal roofs reflect the sun's radiant heat, keeping the attic cooler. As a result, they can offer up to 40% energy cost savings per year. Additionally, since they demand minimal upkeep, homeowners can cut back on maintenance cost.
Highly Sustainable
Metal roofing companies also swear by their products ecological benefits. Since metal roofs are made from aluminum, alloy or steel, they can be recycled into new products or roofs at the end of their life cycle. Hence, no tear-off is required and no parts would go to the landfill.
Steel Buildings Design is one of the premier companies that designs, supplies and erects high quality bespoke Steel Buildings Scotland folks can rely on. The article above was penned by one of the company's regular contributors.