Metal AG Building Provide Safe Storage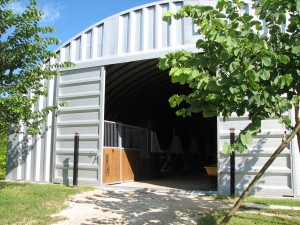 What happens when the world's oldest office building gets an upgrade? The answer is etched across the landscape as abundantly as the fields, hills and plains. Metal buildings comprise 70 percent of newly constructed commercial buildings, including the agricultural building market. Find the perfect fit for your farm with an American-made steel ag building from Metals Direct, Inc.
From pole barns to steel barns, we carry a large variety of metal farm buildings with fully integrated framing, roof and wall systems. Our metal ag building prices are more affordable than you think. You can get a kit building with all the space you need at a fraction of the cost of onsite construction. Our prefabricated products come pre-assembled so that you avoid costly overruns and waste. Custom color matching services and premium finishes are available.