Cost Effective Steel Building Kits
Durable Long Lasting Steel Building Kits
---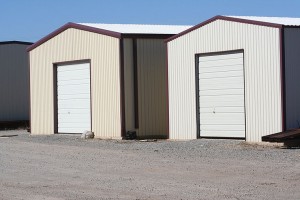 Metals Direct manufactures metal buildings for residential, agricultural, industrial and light commercial.
Our pre-engineered steel buildings are specially designed to satisfy the unique requirements of each customer. Because of the engineering that goes into them, our buildings fit together perfectly and have some definite advantages over wood construction.
---
Energy Efficient Steel Building Kits
Steel buildings are not affected by intense sunlight or extreme cold the way wood or brick buildings and asphalt shingles can be, creating Lower interior cooling costs.
State-of-the-Art Engineering
Our engineers understand steel design & every building is engineered, period.
Increased Safety
Our structurally sound, strong metal buildings can withstand severe weather conditions. And, insurance companies often offer discounts to owners of steel buildings because the risk from fire is greatly reduced.
More flexible
Our prefab steel buildings are expandable and very flexible. If you outgrow your metal building, add another section. If you move, disassemble and take your building with you.
Metals Direct is happy to accommodate your custom designed plans, giving you complete control over the design and layout of your building, at a fraction of the cost of traditional structures. And, steel buldings require less maintenance than conventional structures.
Warranty
Every building we sell carries a 7-year warranty against material & workmanship defects.